2017 Holiday hours: 
Thursday November 23 – Thanksgiving Day: Closed
Friday November 24: Open All Day 8:30am – 4:30pm
Saturday November 25: Open Half Day 8:30am – 11am
Sunday December 24 – Christmas Eve: Closed
Monday December 25 – Christmas Day: Closed
Sunday December 31 – New Year's Eve: Closed
Monday January 1 – New Year's Day: Closed
Over the holidays, Woodbridge Pediatrics will always have a provider on call.  If you have an urgent matter, you may page the provider on-call.  Call 703-494-1144 to get connected to on-call provider.
If you are worried about your child or experiencing an emergency, please head to the nearest Emergency Room.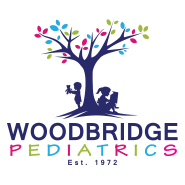 OFFICE HOURS
Monday – Friday
8:30 a.m. – 5:00 p.m.
Saturday
8:30 a.m. – 11:00 a.m.