Flu Vaccines/Flu Clinics 2019-2020
Cold and Flu season is upon us once again. We strongly recommend protecting your family by receiving the flu vaccine. The flu vaccine protects best for 4-6 months, so we recommend receiving the vaccine in late September/October.
As always, Woodbridge Pediatrics has set up Flu Clinics on Saturday mornings and AFTER SCHOOL (NEW) for your convenience to administer the seasonal Quadrivalent Flu Vaccine.  Please call our office soon to schedule your Flu Clinic appointment (703-494-1144).
2019 Flu Clinic Schedule
Saturday Flu Clinics: 9/28, 10/5, 10/12, 10/19 and 10/26.   Appointments are from 8:30 a.m. to 10:30 a.m.
After School Flu Clinics: Thursday 10/3, Wednesday 10/9 and Tuesday 10/15.   Appointments are from 3 p.m. to 5:15p.m.
AAP recommendation
https://pediatrics.aappublications.org/content/early/2019/08/29/peds.2019-2478
Information about the injectable flu vaccine can be found at https://www.cdc.gov/vaccines/hcp/vis/vis-statements/flu.html
FLUMIST DISCLAIMER: We will not administer any Intranasal "Flumist" vaccines this year.
In addition, Woodbridge Pediatrics is also offering Flu vaccines to PARENTS as well. For more information, please call the office and schedule an appointment for one of our Flu Clinics. Consent will be provided and the cost is $35.
Come in and get your flu vaccine today!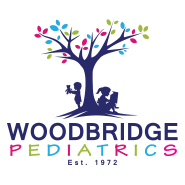 OFFICE HOURS
Monday – Friday
8:30 a.m. – 5:00 p.m.
Saturday
8:30 a.m. – 11:00 a.m.