Flu Vaccines 2023-2024
WOODBRIDGE PEDIATRICS WILL BE OFFERING DRIVE-UP FLU CLINICS!
Cold and Flu season is upon us once again. We strongly recommend protecting your family by receiving the flu vaccine. It is critical to ensure that your family receives the flu vaccine. The vaccine will protect individuals and communities from an illness that can lead to additional medical visits. 
For your convenience, Woodbridge Pediatrics has set up 2 Outdoor Drive-Up Flu Clinics. The clinics will be held from 8:30am until 10:30am. Flu Clinics will be held on:
Saturday 9/30/2023
Saturday 10/14/2023
The clinics will be held directly outside of our office. Patients who are old enough (6 years and up) will be vaccinated while in their cars and patients who will need more attention (younger than 6 years of age) will be vaccinated under our outdoor tent.
Please call the front office at 703.494.1144 to schedule your child/ren flu vaccine/s. Of course, flu vaccines will also be routinely given during regularly scheduled office visits.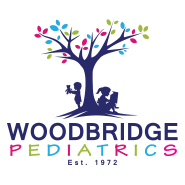 OFFICE HOURS
Monday – Friday
8:30 a.m. – 5:00 p.m.
Saturday
8:30 a.m. – 11:00 a.m.